Happy Hour Mon - Fri 4:00 PM til' 7:00 PM, 2.50 Pints of Domestic Drafts, 3.00 Wells, Bar Open 9:30 AM - 2:00 AM Every Day
Good Food, Good People & Good Times.
Todays Specials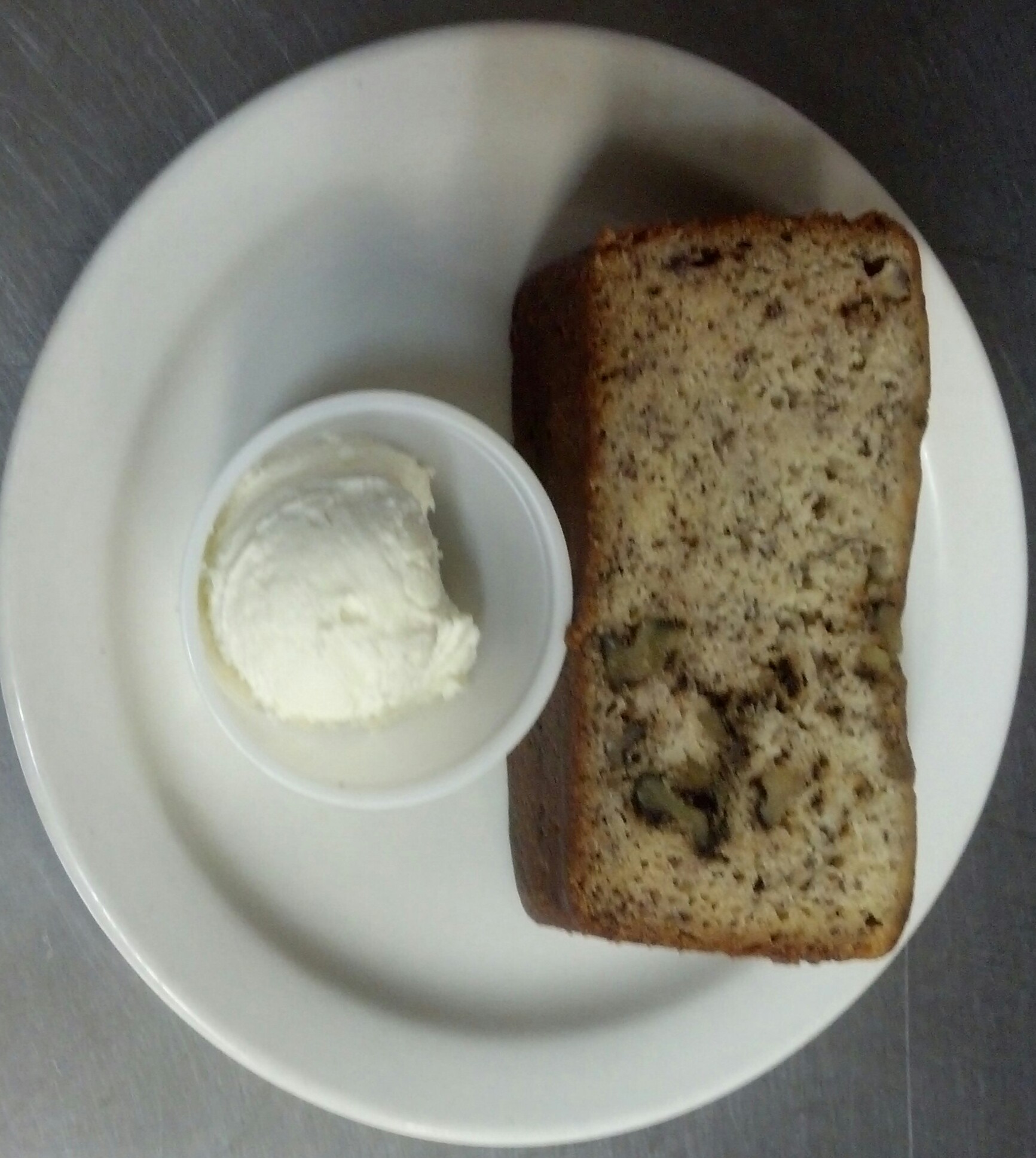 A thick slice of homemade banana bread with a delicious cream cheese spread.
+ ORDER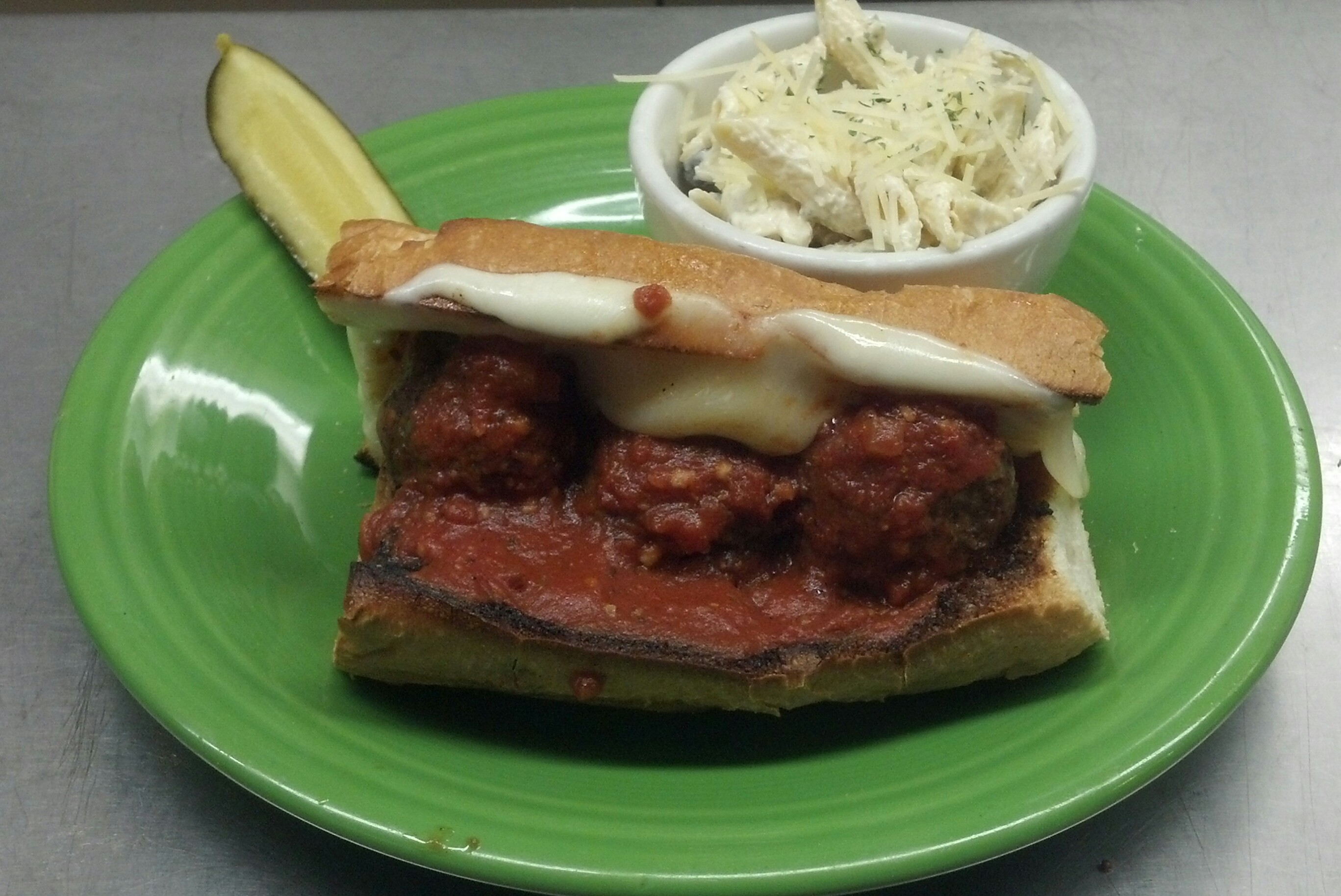 Homemade meatballs on a toasted hoagie roll with provolone cheese and our marinara sauce, served with a buttermilk and garlic pasta salad.
+ ORDER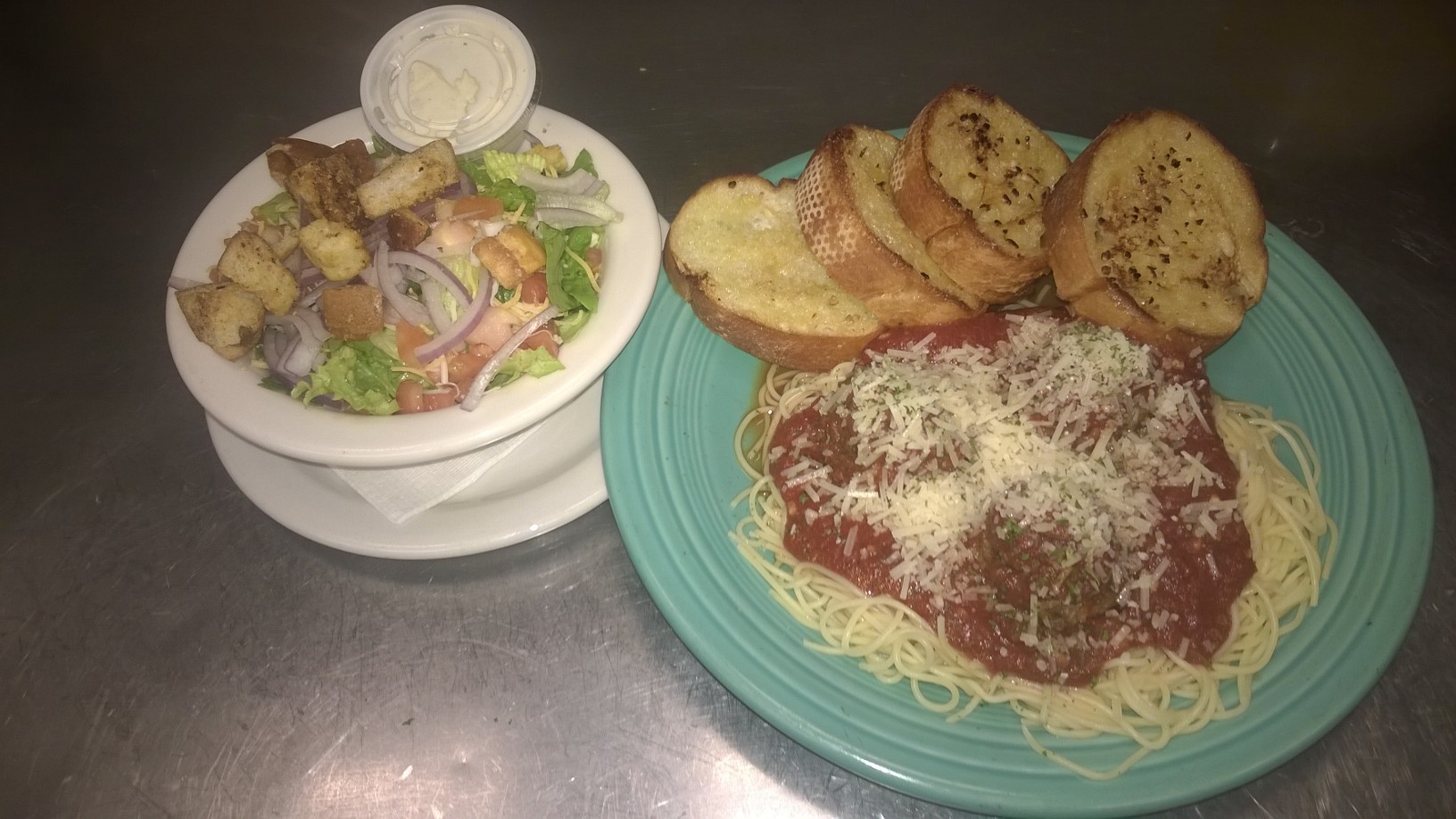 Our homemade meatballs on a bed of angel hair pasta, topped with our marinara sauce with shredded parmesan cheese, with garlic bread and fresh house salad.
+ ORDER